Started providing fully remote consulting services by strategic consultants.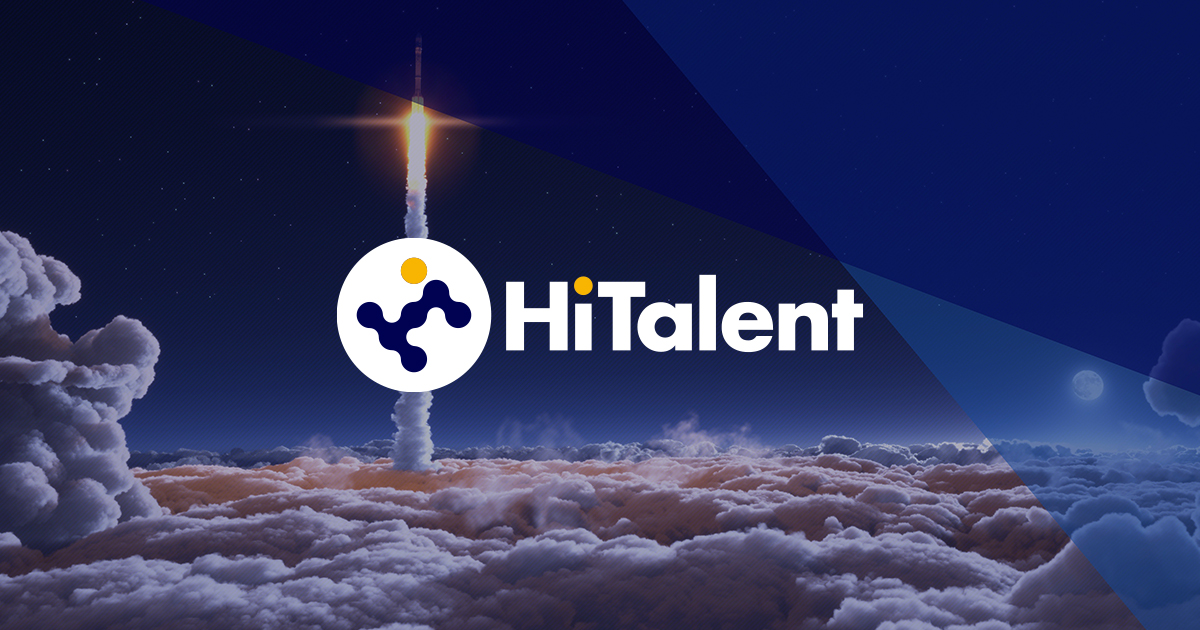 High-flexibility and low-cost with the same quality as strategic consulting firms.
Releasing materials tailored to the Covid-19 situation
HiTalent (Location: Minato-ku, Tokyo), will launch consulting services to support remote work in light of the new lifestyle announced by the Ministry of Health, Labor and Welfare.
Background of this service
In addition to the economic hit, companies are being forced to adapt to new style of work
Bank of Japan's announcement and the Cabinet Office's Economic Watchers Survey for March released in April 2020 showed the true impact of Covid-19 on the economy (Note 1). In addition, the declaration of a state of emergency announced in April has prompted a shift to a new lifestyle (Note 2), and the remote work implementation rate in Tokyo has reached 49.1% (Note 3). Under these circumstances, companies are being forced to reconsider their management and business strategies in the post-Covid period after the end of the pandemic.

Note 1
https://www.boj.or.jp/statistics/tk/gaiyo/2016/tka2003.pdfhttps://www5.cao.go.jp/keizai3/2020/0408watcher/bassui.html
Note 2
https://www.mhlw.go.jp/stf/seisakunitsuite/bunya/0000121431_newlifestyle.html
Note 3
https://rc.persol-group.co.jp/news/202004170001.html
Features
Provides consulting services fully compatible for remote work
For companies that need to review their management and business strategies while also accommodating remote work, HiTalent will begin providing consulting services that accommodate remote work. Through this, we aim to provide more flexible consulting services to companies.

▶Companies wishing to use the service are invited to visit https://hitalent.me/for_client/
Scheme of this service
(1) Online hearing
Online interview with companies that wish to receive consulting services about their needs. Projects are finely segmented through detailed meetings.
Research & Assignments in our own database
We will find optimal consultants from our own database and assign them to projects.
③④Online project support
Our team will act as liaisons between companies and consultants to ensure smooth online communication between the two parties.
▶For companies wishing to use the service, please visit https://hitalent.me/for_client/
What is HiTalent?
Flexible consulting services by professionals from strategic consulting firms
HiTalent is a flexible consulting service by professionals from strategic consulting firms. We provide flexible and low-cost strategy consulting services tailored to the various needs of a company, such as theme, duration, and whether the client operates as an individual or as a team.
Reasons for flexible and low cost services
HiTalent offers highly flexible, low-cost service through our unique talent database, which is mainly composed of people from strategic consulting firms. We also review our consultants to ensure the same quality as that of strategy consulting firms.

Conventional strategy consulting firms are required to provide services while visiting clients directly. In addition, the unit price per project tends to be high in order to secure the cost of full-time employees, even when the number of projects in operation fluctuates. On the other hand, when the company outsources to freelance consultants, the quality of the workforce varies, and it is difficult to work as a team.

In response to this situation, HiTalent connects companies with consultants and act as a project manager between the two parties, enabling online project start-up and flexible project start-up. In addition, by assigning consultants who have passed the screening process to projects on an outsourced basis, we are able to provide services at a low cost while ensuring the same quality as conventional strategy consulting firms.

Companies wishing to use the service can contact us here: https://hitalent.me/for_client/
Covering all topics related to management and business strategies while flexibly responding to the needs of various companies
HiTalent can flexibly respond to various needs of companies that are difficult to meet with traditional strategy consulting firms or freelance consultants. We are also able to handle a wide range of projects related to strategy, which can only be provided by people from strategy consulting firms.
If you wish to use our services, please click here. https://hitalent.me/for_client/
Voices of companies using HiTalent
General Manager, Company A
We have been using consulting firms for a long time, but due to high cost and lack of flexibility in schedule, we have recently started using freelance consultants. However, the skill level of each individual varied, and we felt that we could not manage them well. We found HiTalent and decided to have them join our team. We have been using the consultants for several projects, and we have had a manager-level consultant join us and lead other members. The consultants we are introduced to are all highly qualified and flexible, and the fact that they are provided at a much lower cost than consulting firms is the reason why we continue to use them.
Company B, New Business Manager
I previously worked for a consulting firm before joining this company and forming a department to launch a new business. However, there were no employees within the company with sufficient experience in new business, so I considered using outside human resource. I considered several consultant matching services, but as a result, I decided to use HiTalent, which has a large number of people from strategic consulting firms. We asked a former strategy consulting firm employee who is now working in a new business division of an operating company to work for us on the side. At first glance, it may seem like a hurdle to have someone working on the side, but we were able to discuss and decide on the theme, scope, and schedule of the project, so the project went very smoothly and we are very satisfied.
General Manager, Consulting Department, Company C
Originally, we mainly provided IT consulting services, but gradually we received more and more inquiries, and more project themes became strategic, making it difficult to expand our services with only our own resources. It was during this time that we heard that Mr. Ariyoshi, with whom we had a relationship, was starting a consultant matching service, and we asked him to provide us with this service. The consultant involved in the project was an excellent person who originally came from a strategic consulting firm, so he was able to accurately organize the issues and we were very satisfied with the output. We would like to collaborate with HiTalent on a wide range of projects in the future, including joint proposals.
▶For companies wishing to use our services, please contact us at https://hitalent.me/for_client/
Representative Comment
The service was originally conceived as a solution to issues I had been experiencing while working for a strategy consulting firm and later as an independent freelance consultant. I felt that strategy consulting firms was too costly and the flexibility was low, while the quality of human resources for freelance consultants varied widely and it was difficult to provide value as a team. To solve these issues, we launched a consulting service in which freelance consultants from strategic consulting firms who have passed the screening process provide services as individuals or as a team according to the needs of the client company.

Since the start of the service, we have provided both individual and team consulting services to meet various needs, mainly for large companies. Although most of our consulting services have been focused on developing strategies for new businesses, we are now also offering an increasing number of consultations on reviewing existing businesses and cutting costs in light of the current situation.

Although we have just started offering our services and are still in the middle of our journey, in the mid- to long-term we hope to expand our business in line with the current times. For example, from the standpoint of an individual, this means not only working for one company and doing only the work of that company, but also realizing a diverse work style in which one can work for many companies while belonging to a single company. I would also like to contribute to the development of Japanese companies by making good use of the surplus of knowledge of such individuals.
Contact Benefits "Strategy Development in Light of the Pandemic"
For those who have contacted us at this time, we are providing guidance on developing strategies in light of the Covid situation in conjunction with materials explaining our services. The following images are excerpted from the relevant materials.
We are looking for people from strategic consulting firms
If you would like register as a consultant at HiTalent, visit:
https://hitalent.me/for_talent
*There is a screening process for applications. Only those who pass the screening will be introduced to projects.